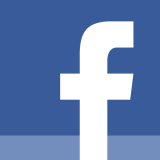 I found a blog post where a consultant said her client was giving up on her social media strategy she designed because his Facebook news stream was too overwhelming. She had her client list the top 25Â influences he wanted to connect with. Then she taught him how to put those people in an interest list and filter his news stream.
How to Use Interest Lists on Facebook
I know people who have turned their Facebook news feed off because they feel it is too distracting. But, they're missing out on a valuable tool.
Interest lists are designed to filter your Facebook news feed.
You can make many different interest lists.
Are you an author? You can make a list of your favorite author pages.
Are you an entrepreneur? You can make a list of competition or mentors.
And this can all be filtered in your news feed.
Interest Lists Help You Be Visible
Interest lists can be a great organizational tool on Facebook, but they can also help you stand out in your niche. Create your own interest lists. Give them clear, keyword rich titles, and fill them with people and pages that provide valuable content. Invite others to subscribe to your lists. Interact with this list frequently – they're your "peeps". And don't forget to subscribe to other people's lists and communicate with them (Facebook helps you by suggesting lists you might be intersted in). BTW, interest lists are also available on Twitter and work much the same way.
Another great use of Interest Lists is to make them private. With a private list you can:
Limit your kids' pics to specific family and friends
Set up a mastermind list
Use as a private forum for your customers
Have you ever used interest lists on Facebook? What are some tips you can give us?