Want to build a list quickly?
And to have that list be made up solely of actual buyers?
Try holding a super sale.
Not just a sale, a sale so ridiculously cheap, with such amazing products, that nobody in their right mind would pass it by.
And a sale so ridiculously cheap, with such amazing products, that nobody in their right mind would hesitate from sharing it on social media!
That's what CreativeMarket.com, a "platform for handcrafted, mousmade design content from independent creatives around the world," did with their Summer Savings Bundle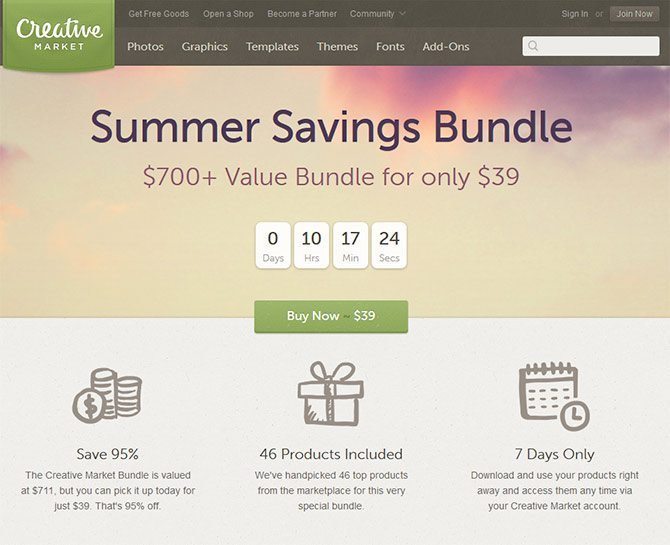 In it they offered 46 different products featuring some of the hottest design elements people are using in graphic design right now.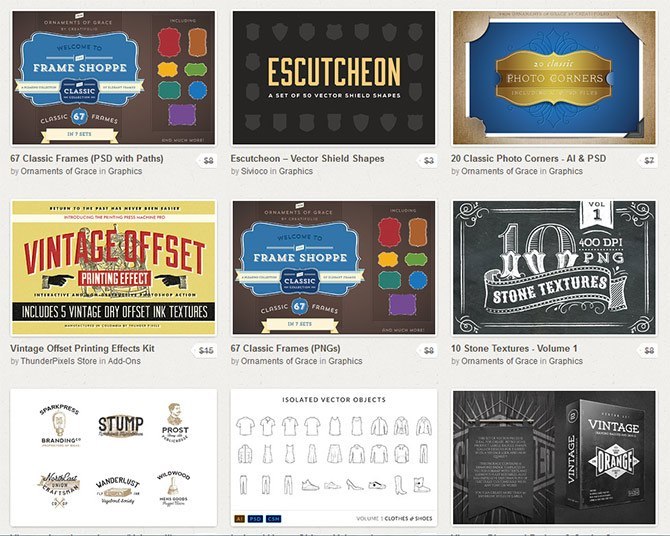 $711 worth of powerful design tools for just $39.
Now, while I have no idea how they did, I can tell you that they've gotten over 934 Facebook Shares for this bundle, more than double any other page on their site and almost 9 times bigger than 3rd place.
What lessons can we learn from them?
Make your offer hot
Offer incredible value at an amazing price
Give your offer a deadline
They expired it in 7 days, which is long enough for virality to catch on, yet short enough to be a real deadline.
Include a countdown timer on your sales page
To force a yes/no decision

Give every buyer an immediate affiliate link
Giving them an extra incentive to share online

Feature your special deal on every page on your site
They used a persistent bar on the top of every page, plus a large marketing message on the top of their home page

What would have made it better?
Adding gamification
There are numerous examples of tool packages that increase their sales by adding additional, highly-desired additional bonuses when x number of sales have been reached. While this does make your sales numbers transparent, it incentivizes people to share your sale repeatedly so they can get the next bonus level for free (obviously, the bonuses are retroactive to all buyers)
Adding advertising
I have no idea whether CreativeMarket ran ads to their product, but this offer is certainly one that cries out for advertising!
Add notification on the individual product pages that they are part of the total bundle
While on the surface, this goes against common sense (why pass up a full-revenue sell for a reduced-revenue package sell) you want to do everything possible to drive people to your Super Sale, not only to generate the higher-ticket transaction, but to increase their satisfaction and future interest.
All, in all, this is a great example of building your list, and adding valuable buyer names while you're at it!
What are your thoughts on this? What suggestions do you have to increase the value of these types of list- and sales-building events? Let me know by leaving a comment below, and don't forget to like, share, tweet and pin this post!