This page is for media, press and JV partners who need information about Don Crowther. Feel free to copy the materials on this page to promote Don. For inquiries about JV'ing with Don or to schedule a print broadcast or internet interview, contact Don Crowther here. See more about booking Don as a speaker.
---
Don Crowther Bio
Don Crowther helps companies build their traffic, sales and profits online.
As a leading Internet marketing and social media expert, consultant, trainer and speaker, Don has helped thousands of companies worldwide to increase the traffic to their sites, to build their social media presence and impact, and to improve their website conversion.
Just The Facts
Unlike other so-called experts who teach concepts that theoretically ought to work, Don is rigorous at identifying, testing, proving, and developing strategies and tactics that work in real-life competitive marketplaces. If you're hearing something from Don, you can rest assured that it's been real-world tested and proven to work, and work well!
Don Teaches From Experience, Not Just Theory
Don's teachings come from decades on in-the-trenches experiences building incremental sales and profits as the:
Founder and President of five successful companies
Developer and Webmaster of over 250 quality websites
Marketing manager for some of the world's most successful brands at marketing powerhouses like Kimberly-Clark, ConAgra, and SC Johnson
Marketing, strategy and ethics instructor for the world's largest accredited online university
Author of three books and hundreds of published articles
Holder of university degrees in Marketing and Humanities and a Masters Degree in Business Administration (MBA) from The University of Virginia's Darden School of Business
Publisher of several popular newsletters, dozens of ebooks, CD's and other products
---
Photos/Headshots
Right click and save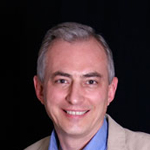 https://doncrowther.com/wp-content/uploads/DonCrowther_150.jpg (150×150)

https://doncrowther.com/wp-content/uploads/don.jpg (200×200)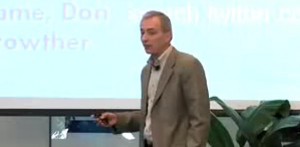 https://doncrowther.com/wp-content/uploads/DonAffiliateSummit.jpg (300×147)
---