Did you know that you can now put clickable links into your YouTube videos?
Nope, these aren't the old link annotations that could only point to other YouTube videos.
These are real, clickable, powerful links that you can embed into your video to point at your site!
Exciting times.
In fact, I'd go even farther than that – revolutionary times. This is clearly changing video marketing!
Setting Up Clickable Links
Your first step is to make sure your YouTube channel is set up properly. Here's what you do:
Activate monetzation on your channel.
Add your website.
Make sure the external annotation feature has been activated.
Go to the "Annotations Editor" add your annotation and let YouTube know where to send your traffic.
It's a little bit complex, so I've created a 13-minute video that walks you through this process step-by-step (I recommend you click the box in the bottom right corner of the YouTube screen to blow it up to full screen):
Watch this video on YouTube to see how the clickable links work: How to Create Clickable Links to Your Website in YouTube Videos
How This Changes The Game
There are several ways that this literally changes the process of online marketing, including:
Any video that doesn't now contain a call to action with an external link is losing you money
It makes a top ranking for your video in Google (still fairly easy to obtain) even more valuable than it was before
You aren't limited to only one link. so you can put in an optin link, a blog post link and potentially a buy link, all in the same video!
Take action today!
This is going to be huge for generating traffic to your website.
After you have completed the steps above, make sure you go through all your old videos and add the External Annotation for every video.
Be sure your traffic is going to the correct place–like an opt-in page.
Use call to action and External Annotation in all your future videos.
What do you think of this new technology? How do you plan to use it for your business? Let me know by adding a comment below. Plus, don't forget to Share, Like, Pin and Tweet this post!
Other Related Posts You Should Check Out:
How and Why to Add Text (Closed Captioning) Subtitles to YouTube Videos (Includes a video and downloadable transcript)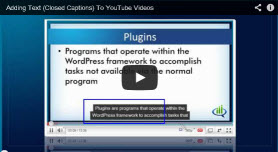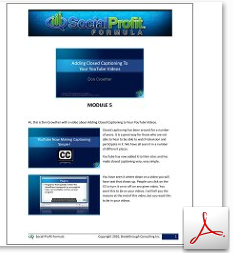 5 (More) Reasons You Must Your Video In Your Social Media and Marketing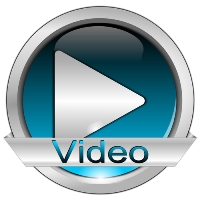 How To Use Google Hangout Broadcasts To Build Your Business (Includes Google hangout broadcast recording)