1
50% of Facebook Fans Prefer Brand Pages to the Company's Websites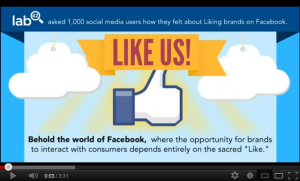 A new study by Lab42 revealed that 50% of Facebook fans prefer a brand's Facebook page over it's website. 50% of Facebook Fans Prefer Brand Pages to Company Websites 
This video gives more results of the study:
ARVE Error: Wrapper ID could not be build, please report this bug.
Agree with the findings of this study or disagree? Let me know by leaving a comment. And don't forget to like, share, tweet and pin this post!
want more traffic and sales?
Hi, I'm Don Crowther, and one of the things I love most is helping you build your traffic and sales. The only question is - is that what you want too?

If it is, click the button below, and I'll send you powerful tools and techniques to help you achieve that goal.