1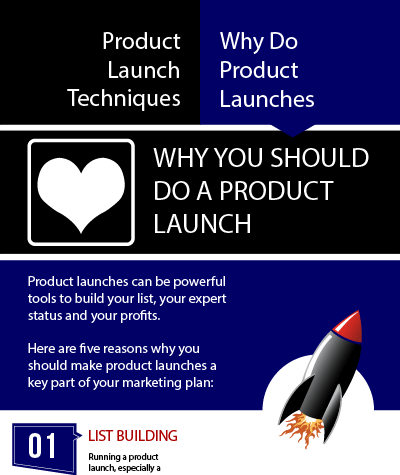 Why Do Product Launches?
Why should you do a product launch the next time you introduce a product to market?
There are five specific reasons as illustrated in this infographic:
Now, it's important to understand that "Product Launch" in this case, is a technical term, meaning a marketing launch that contains a very specific sequence of events and that contain a specific set of marketing strategies.
For my recommended product that shows how to maximize your product launch success, click here.
want more traffic and sales?
Hi, I'm Don Crowther, and one of the things I love most is helping you build your traffic and sales. The only question is - is that what you want too?

If it is, click the button below, and I'll send you powerful tools and techniques to help you achieve that goal.
Like this infographic? Share it with your audience by embedding a copy on your blog or site using the embed code below.
And, don't forget to leave a comment, Share, Like, +1, Tweet, Tumble and Pin this post!
Download this infographic.