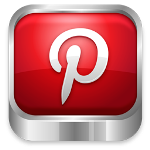 The announcement of the new Pinterest business page has rocked the online marketing world. Pinterest is the fastest growing social media site. Pinterest is also driving more referral traffic than Twitter. You definitely want to take advantage of this traffic.
Recently I came across a blog post that has some very usable ideas for using Pinterest in business: The 10 Commandments of Using Pinterest for Business. This post reminded me that there are a lot of criteria you need to consider when "pinning" on Pinterest–especially to get the most out of a business page.
Pinterest Tips for Business Pages
Be Cautious of what You Pin
Before you pin something, re-pin or use a picture–check the copyright. Read the fine print and make sure it is OK to re-pin. Also, if the pin has a link to a website click it to make sure it is a legitimate website. You want to have a legitimate Pinterest Business Page so your target market will trust what you're putting out there.
Also, if you have an original pin that you have created yourself, add a watermark or your logo so it can be credited to you.
Be Savvy with Your Descriptions
If you are using Pinterest to help brand your site, then you want to make sure you add web links to your descriptions. Whenever anyone brings up that pin it will go to your site–thus keeping your pins evergreen. Check and make sure your pin links work.
Say Thank You
Remember that, above all, Pinterest is a social media site. You want to build relationships. One of the simplest ways to do that is to say thank you. Regularly check your re-pins. Make an effort to go to that persons board and thank them for re-pinning.
Have fun with these new business pages! Leave a comment and let me know what has been working for you.