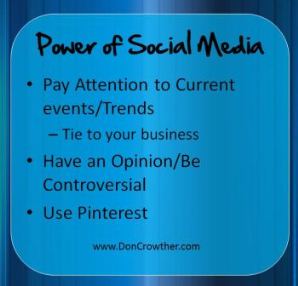 The BCS National Championship game was held on Monday night. No one was quite sure of the outcome. But, I bet no one expected this. The game was a blow out with Alabama beating Notre Dame by quite a large margin. But, it wasn't the Alabama players that became famous (even though they won their 2nd National Championship in a row). It was AJ McCarron's girlfriend who became an over night star.
Now we know she actually has a name, Katherine Webb. The ESPN announcers panned over to her and talked about her a bit. Since Monday  night's game, she has had tens of thousands of new twitter followers. She became an overnight sensation through social  media.
If you google her name, there are pictures, tweets and tons of blog posts already written about her. What does this say about the power of social  media? The news media is what started the infatuation, but it was the social media, primarily Twitter, that fueled her to stardom.
With the day and age we live in, once people jump on a band wagon, it goes viral. Now how can you use this information/power in your own social media?
Pay attention to current events/trends – When there is a popular topic that you find interesting, tweet about it. Write a blog post about it. Ask a question about it on Facebook. This will help build relationships.
Don't be afraid to have an opinion – There is nothing like posting a controversial opinion  to get comments on  your social media(with tact of course) to get people talking.
Don't forget to use Pinterest – With all the images now floating around of Katherine Webb, you could  Pin one with a fun  coomment like, "Way to Go Alababma."
So, how do you use current events or trends in your social media? Also, do you think Katherine Webb deserves the attention  she is getting?