3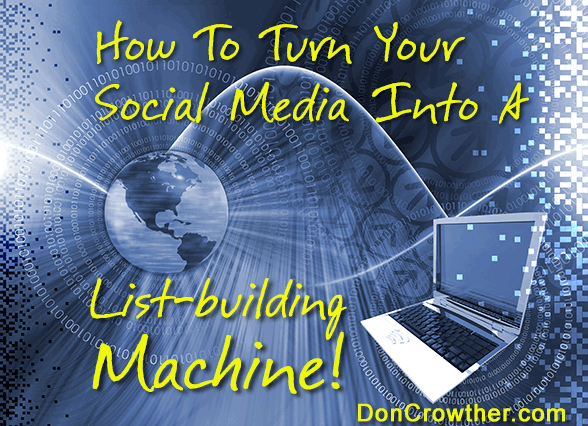 How To Turn Your Social Media Into a List-Building Machine!
In my recent webinar, Turn Your Social Media Into a List-building Machine, I showed:
The shocking numbers that prove that building an optin list can be THE MOST effective way to monetize social media
5 specific techniques you can implement in minutes to turn your social media into a list-building machine
How to add an optin form to your Facebook page in 5 minutes, and without paying anyone a cent!
How to avoid the suicidal mistake MOST people make when they try to build their list through social media
This webinar contained so much great information that I've decided to post the entire recording here. But watch it now, because I'm taking it down next Friday!


To learn more about List Profit Builder click here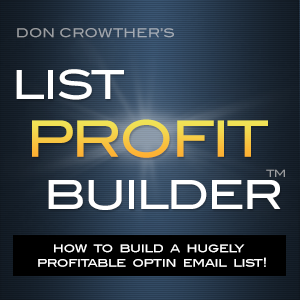 Right click here and save as to download the slides for the presentation
Want more traffic and sales?
Want more traffic and sales?
Hi, I'm Don Crowther and one of the things I love most is helping you build your traffic and sales. The only question is - is that what you want too?

If it is, give me your info below, and I'll send you powerful tools and techniques to help you achieve that goal.
By submitting this form, you are agreeing to receive messages from Don Crowther. Your email address will NEVER be shared or sold. (Our privacy policy.) You are always free to easily unsubscribe or customize your email preferences at any time.
What did you think of this presentation? What do you plan to do differently as a result? Let me know by leaving a comment below! And don't forget to Share, Like, +1, Pin and Tweet it!