Brands That Ignore Social Media Risk Losing Customers, Respect, Says Study
Is your business ignoring social media?
If so, there are major negative consequences!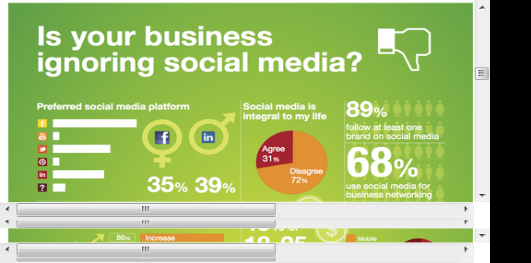 A recent study by KISS Public Relations revealed that:
51% of respondents say that if a company is not represented or not active on social media that it will reflect negatively on them
44% have bought something they saw recommended on social media
54% preferred to access social media through their mobile devices
Lots more in this study, including a complete infographic.
Learn more here: Brands That Ignore Social Media Risk Losing Customers, Respect, Says Study [INFOGRAPHIC] – AllTwitter