Have you ever taken a Myers-Briggs Profile test?
They're good, because they give you some personality factors you can use to understand yourself better (and others too!)
Here's a clever infographic that looks at the various Harry Potter characters and what their Myers-Briggs Type Indicator might be.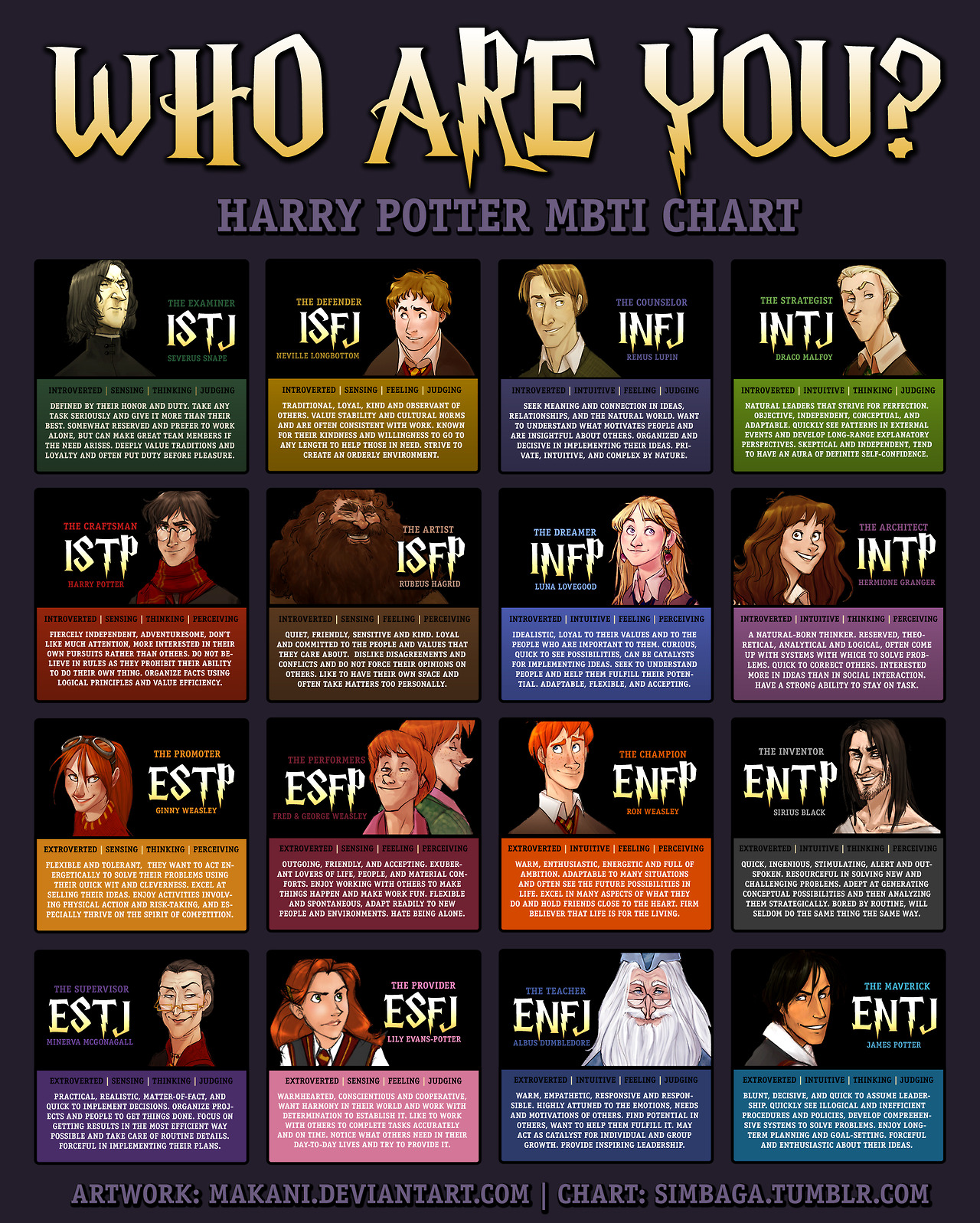 Most of these are pretty accurate, but I struggle a bit with INTJ being Draco Malfoy…
Want to find out your type? Here's a free quick, unofficial test (you may want to get a real one someday, but those aren't free!)
To show the power of blogging – Huffington Post recently ran this, and the creator got 8,000 messages overnight! Think Bully Pulpit!
By the way, I'm INTJ, what are you? Is yours accurate? How has knowing your type helped you to understand yourself better? Let me know by posting a comment below. And don't forget to +1, Share, Like, Tweet, Tumble and Pin this!