6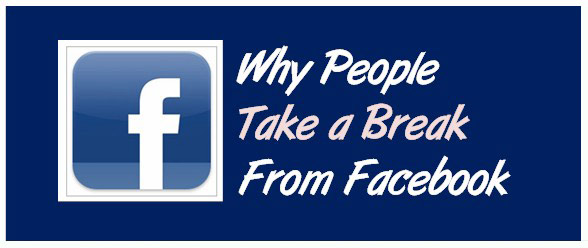 Why People Take A Break From Facebook
Do you know anyone who has eliminated their Facebook profile entirely or who has taken a break from Facebook?
You probably do:
61% of Facebook users have taken a Facebook Vacation for several weeks or more, and 20% of online adults once used Facebook but don't any longer.
Here's an infographic that shows why:
want more traffic and sales?
Hi, I'm Don Crowther, and one of the things I love most is helping you build your traffic and sales. The only question is - is that what you want too?

If it is, click the button below, and I'll send you powerful tools and techniques to help you achieve that goal.
Does this mean that Facebook is going out of business next month? Absolutely not!
But it does show that not everyone is happy with Facebook and that Facebook does need to address these problems to hold onto their dominance long term.
Have you ever taken a break from Facebook or stopped using it altogether? Please share the reason why and your comments about the information from this infographic by leaving a comment below. Plus, don't forget to share, like, tweet and pin this, and to repost this infographic to your site using the embed code below:
Download this infographic.