I'm rev'd up to complete my project and I hope you are, too!
There are 4 things you're getting:
30 minutes (or less) Friday night kickoff webinar at 6 pm Eastern.
30 minutes (or less) Saturday morning kickoff webinar at 9 am Eastern
Private Facebook group to post your goals and progress (and you'll see mine, too!)
Complete your goal by end of Sunday night and I'll list your name, website and Facebook on my congratulatory blog post
Private Facebook Group Registration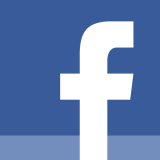 Click here to register for the private Don Crowther Business Productivity Facebook group. Then click the join group button in the top right corner of the page. We will approve your request within 1 working day.
Register below for the Webinars.
Complete the form information below to register for the Just Go Do This Stuff Weekend webinars on Friday and Saturday.