How to Turn Every Lead
Into a Customer For Life!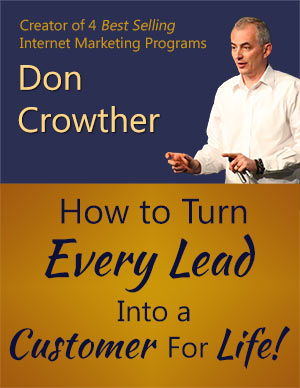 Are you disappointed with the results you're getting from your marketing?
Want to turn more of your leads into customers?
This special report shows you the secret that top marketers use to turn every lead into a lifetime customer.
It's a simple, step-by-step process that you can use, no matter your level of sophistication, marketing knowledge or computer savvy, to convert more people into paying customers…
For life!
This content normally sales for $97, but this is your opportunity to
Get your free copy now!
Simply fill out the form below.
Your download will be available immediately. You can also look forward to receiving additional tips and information from me (of course, you can unsubscribe at any time).
Your privacy is safe with us!
We will not sell or rent your contact information!