You've successfully registered. Thank you!
Here are the three things you should do next:
1. Add the webinar to your calendar:
9 Powerful Traffic Techniques Webinar:
Thursday, April 10th:
8:00pm Eastern
7:00pm Central
5:00pm Pacific
Plan to be there!

2. Check your email for login details
3. Learn More About How To Get More Traffic To Your Content:
I have bad news for you...
​The Internet Isn't Fair...
AND YOU'RE THE ONE WHO'S LOSING!!!

[vimeo id=90069370]
Yep, the Internet isn't fair. And, unfortunately, you're the one who suffers as a result.
​Which means that your content, though it may even be better than that produced by someone else, will probably only be seen a fraction of the number of people who will see their content!
​But there is a way to fix this situation!
Enabling you to get your content exposed to hundreds of thousands,
even millions more people than you're getting right now!
​After nearly 2 years of development and testing, I have perfected a process, literally a step-by-step system, for identifying, creating and promoting content that generates huge results (often 200-1000 times what you're used to getting), great search engine positioning and powerful personal/company positioning in the market.
​It's called

​
The Content MAX System shows you the very same techniques the Kings Of Content Marketing use to maximize the results they get from their content, enabling you to get a significantly higher return on the time and money you spend on creating content.
​
So you get more
Traffic
Sales
And Credibility in the Marketplace
while spending less time and money doing it,
and living the life of your dreams!
​

​
In The Content MAX System, I demonstrate, step-by-step, four systems that combine into one overall Super-System.
​
Those four systems show you exactly how to:
1. Identify, in advance, precisely which content is most likely to be shared in social media and links
---

Why create content that's not likely to be shared and linked to? I'll show you two powerful tools that tell you what content is generating the most pass-along, allowing you to get your audience to market for you, maximizing your results!
​
2. Stay abreast of all the hot topics and news in your category in just 10 minutes a day!
---

I'll walk you through a system that gives you the latest news and posts from the top 100 sites in your category which you can process in less than 10 minutes per day. You can use these as idea-starters for your own content production.
3. Create a content-production system that plans, creates and publishes powerful content

---
​
I'll show you
A breakthrough content planning system
Exactly how many articles and blog posts to publish each week to get the best results
How long they should be
And how to structure them
Whether you create them yourself or outsource them
​
4. Effectively promote each content element driving traffic, sharing, and SEO positioning
---
I'll demonstrate the best ways to promote content, including
Social media
Promotion to your list
Through partners and ads
And how to re-promote them later to get additional traffic surges to content over and over again!
​
Plus, You Get the Complete System Map:
Systems are always easier to execute if they come with a step-by-step system map, walking you through each step. This turns the system into a fill-in-the-blank checklist that you, your team, or an outsourcer can use to implement The ContentMAX System perfectly and flawlessly every time.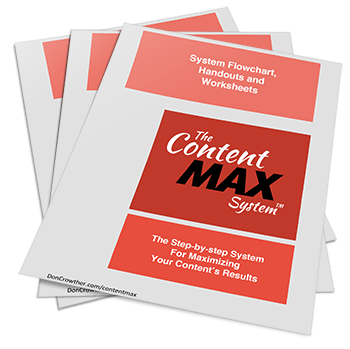 ​
You get the complete System Flowchart, walking you through, step-by-step, the entire system on one graphical image!
In addition to the complete System Flowchart, you'll also receive the:
Specifically designed to help you retain and implement this system to build your business!
​
Plus, I've added two more bonuses to make this an absolute must investment to build your business!
These Two Bonuses Help You Turn Your ContentMAX System Investment Into A Content-Production Machine!
1. How To Build (And Outsource) Your Content Creation Team(TM)
---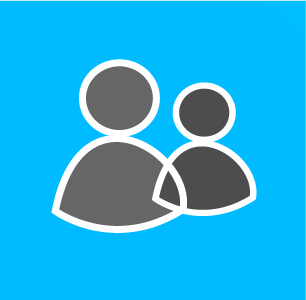 You CAN run a ContentMAX System by yourself, but the real power comes when you develop a content-development team to leverage your position in the marketplace.
In How To Build (And Outsource) Your Content Creation Team I teach you a system that builds a reliable, affordable team that creates GREAT content. In it you'll discover:
The biggest mistakes you can make in content outsourcing
Where to hire the best content creators
What to look for in a content creator
The 2 biggest secrets that will save you the most time and frustration in hiring content creators
The most important role in your content creation team and why that role must NOT be filled by YOU!
The best way to pay content creators
Plus, I'll even give you access to the website and application process we use to hire content creators, so you can copy it for yourself.
This system regularly sells for $197, but, for a limited time, you get it as a free bonus for investing in The ContentMAX System!
​
2. The Content Curation System(TM) (Building On Popular Content) Training
---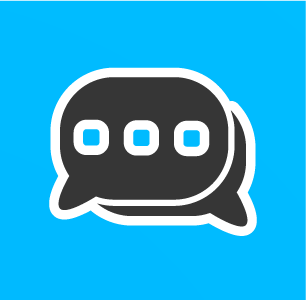 Most people don't understand curation. They think it's copying other people's work. Nope, that's illegal, and it's wrong!
In The Content Curation System, you'll learn how to legally and appropriately build on popular content produced by other people in a way that will cause them to beg you to curate more!
You'll discover
How to implement a content curation strategy that works for you, your audience, the search engines, and the person whose content you're creating!
How to inject curation into your ContentMAX System
How to staff and pay for your content curation team
The two most vital elements in each content curation decision – don't even think about curating a piece of content unless it fulfills these two criteria.
How to fit your curated content into your content stream and how to display it on your site.
This System sells for $197 on it's own. You'll get it free by investing in The ContentMAX System.
​
​
​
And, here's an extra-powerful bonus to help you build your business online:
​
Free Admission To My Upcoming Live Event
​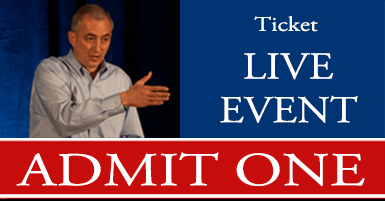 We've been quietly working behind the scenes on our next all-new live event, featuring powerful step-by-step strategies to help you build your traffic, sales and profits online!
​
You'll get more details later as they are finalized, but this will be a must-attend event!
​
And, by investing in The ContentMAX System today, you'll receive one free admission to that live special event. Join US!
​
Special Savings Offer
When I ask people what they think this System plus the bonus package is worth, they've universally said:

"Don, this is a HUGE value, ​I'd sell it every day for $1,497, but no less than $997"

Well, I'm trying to do something different here:
To give HUGE numbers of people the ability to change their lives and their business through the magic of content.
So I've decided to offer it to you at an AMAZING introductory discount!
If you invest now, you'll get:​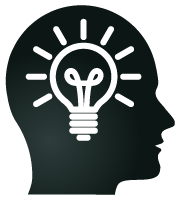 The complete ContentMAX System - to help you earn more from your content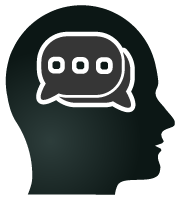 BONUS: The Complete Content Curation System Training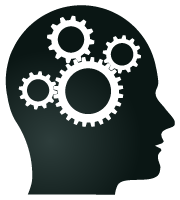 Complete recordings, including the slides, to help you learn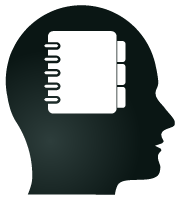 BONUS: Step-by-step System Flowchart, Handouts & Worksheets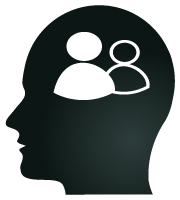 BONUS: How To Build & Outsource Your Content-Creation Team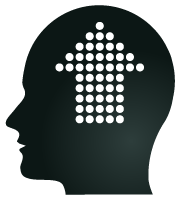 BONUS: A FREE Ticket To Don's Next Breakthrough Live Event!
​
All for a special introductory price of just $197, but ONLY if you order now!
​
You NEED this information to succeed in today's competitive world, which will only get more competitive in the future!

​
Of course, your satisfaction is fully guaranteed:​
100% Satisfaction Guarantee

​
Watch this presentation and implement the System

​
If, at any time in the next 30 days you feel like it wasn't of value,
simply let us know and we will gladly refund your purchase.
​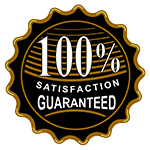 ​
Here are just a few of the many testimonials we received from this powerful training:
Andy
Piper

Don, as usual, Highly relevent and current information to help me improve my blogging and social media marketing. Your stuff is always on target and worth multiple times the price. Thanks,
Stan
Gould
I spent just over 2 hours with Don Crowther on a live webinar; my only regret is that it was not an all-day webinar. The resources, processes and action tips were unmatched if you want your blog to succeed.
Liz
Cortes
Wow, this tip is totally worth way more than what I paid for the entire course. Woohoo! Thanks Don! This will save so much time and make things so much more productive.
Dushan Vaithilingam
Thrilled. Don, you are the consumate teacher/educator — been taking your courses from the very beginning.
Matthew Herschler
Amazing information, Thank You.
Diane
Wilkins
It was amazing content, quite quick for me as a lot of this is new to me. I see amazing opportuntiy for increasing my traffic. Loving it, much gratitude.
Val
Heart
Thanks, Don! Yu're AWESOME! I'm loving this course too. How awesome! – thanks
Jihad
Waterman
The content provided was well worth the money. It provided the goal and strategy to gain success through blogging
Karem
Mieses
I have been following you since October. I'm so glad that you made this workshop so affordable. I have strategies to implement right now on my business that I'mpositive will payoff my investment on this training and more. WOW!
Margherita Vondrak
It is awesome content, can highly recommend it.
Beverley Bramwell
Thank you Don! This was content rich and gave me lots of ideas to improve my blog. Great stuff.
Lauren
Ebbecke
You are awesome and have over delivered. I wish this was an all day webinar! It was spectacular! This is worth giving up being outside in the beautiful Wisconsin weather today! Thank you.

Questions? Get your answers below:
FAQ: FREQUENTLY ASKED QUESTIONS
​
Still sitting on the fence? Here are answers to some of the most frequently asked questions we receive…


Question:
I'm just getting started, is this right for me?
Answer:
Absolutely! There's nothing more important when you're just getting started, than being able to create a steady, reliable flow of traffic! The ContentMAX System does exactly that!
Plus, I'll explain everything in a way that it can be executed by anyone, from expert to newbie.
---
Question:
I'm trying to decide if this is for me. Can you help?
Answer:
Sure, this is perfect for you if:
You have an existing business or blog and want to get a higher return on your content investment
You're just getting started, and want to maximize your results right out of the gate
You're not really producing content right now because it seems like too much work
You're producing content, but aren't getting the results you desire
You're competing with companies with big budgets and want a way to beat them without having to spend a ton
That said, this is NOT right for you if:
You're looking for a "get rich quick with no effort" scheme. There's no such thing
You're a person that doesn't take action
You're hoping to promote a network marketing company using these systems. Unfortunately, most of them won't let you publish content without it having to go through their legal approval process, which doesn't lend itself to content marketing
---
Question:
Is there a guarantee?
Answer:
Yes, there's a full 30-day satisfaction guarantee. Watch and implement the System. If for any reason you're dissatisfied, simply let us know and we'll gladly refund your money as long as it's within the first 30 days after your purchase.
---
Question:
How long will it take to get access to the full ContentMAX System?
Answer:
The ContentMAX System will be presented in a live webinar event held in two sessions on March 29th and March 31st. By investing now, you will be able to attend those sessions live, ask questions and join in the discussion there.
Recordings of the live presentation will be available on April 3rd.
---
Hurry... Order the ContentMAX System Now Before The Price Increases!!

You'll Get Step-By-Step Instructions On How To:


Identify, in advance, precisely which content is most likely to be shared in social media and via links

Stay abreast of and get alerts on all the hot topics and news in your category in just 10 minutes a day!

Create a content-production system that plans, creates and publishes powerful content

Effectively promote each content element using both free and paid methods, driving traffic & sharing
Plus, You'll Get:


BONUS: How To Build (And Outsource) Your Content-Creation Team(TM)

BONUS: Content Curation System(TM) (Building On Popular Content) Training

BONUS: Complete System Flowchart, handouts and worksheets

BONUS: Get One FREE Ticket To Don's Soon To Be Announced LIVE Event

All for a special introductory price of just $197!
Click the button below to register, right NOW!


​